Setting the Foundation for Your Market Entry Strategy
International expansion can start a challenging new venture for businesses of any size. Entering overseas markets presents new customers, revenue streams, and competitors to help grow your business. To fully take advantage of new opportunities in a target market, it's crucial to figure out the "why" you're expanding before answering the "how."
Why Are You Expanding to a Foreign Market?
Your sales, marketing, costs, and overall growth goals must be clear before you even expand outside your already-established markets. It is crucial to also explicitly research and understand your customer base within the markets you have identified and give attention to your marketing plan. This plan should include a comprehensive look at the market and competitors and any required product and packaging adaptations to address local market, language, and cultural issues.
Here are other questions to ask yourself when developing an international market entry strategy:
What do you want to achieve in the new market? Are there global and regional strategies to be considered?

What is the competitive landscape in your industry? How can you compete, and where are you the strongest?

What is the available budget and resources for market entry?

How significant are the risks you are willing to take? Do you want to go slow and steady or go as big as possible as quickly as possible?
Which Markets Are You Entering?
An international strategy is an option for many businesses because they can leverage existing capabilities and export abroad. A global strategy features cost efficiencies and can work well for businesses requiring a low need for local responsiveness and localization. An example is Apple, which sells its products with standardized models and prices. There are few differences between Apple products for marketing strategies across the globe.
No matter what your business sells, it is essential to research and plan the growth of your business. If your business grows too quickly or expands into too many markets at once, you could experience financial, legal, staffing, resource, and supplier problems. Business growth should be sustainable to be successful. Some factors to consider when choosing a market to expand to include:
Market Size

Local Competition

Shipping Cost and Supply Chain

Government Regulations and Local Laws

Political, Economic, and Operational Risk
8 Types of International Market Entry Strategies
There are several international market entry strategies to consider when planning. Each strategy has a unique structure and approach depending on how the business is established, maintained, invested in, and run.
Exporting
Exporting is the marketing and direct sale of domestically produced goods in another country through a third-party reseller or distributor. This is often the way companies will begin expansion since it allows companies to enter markets simultaneously and with lower overhead. Since exporting doesn't require that the goods be produced in the target country, no investment in foreign production facilities is required. Most of the costs associated with exporting are marketing expenses.
Exporting is a well-established strategy to reach foreign markets. It is viewed as relatively low risk and more profitable because companies export existing products instead of having to develop new ones. In addition, businesses that face seasonal domestic demand might choose to market their offerings abroad to balance seasonal needs in their revenue streams. Finally, some companies may export because there is less competition overseas. However, exporting can be challenging to scale without hiring in-country resources, such as staff, to manage warehouses and distribution.
Piggybacking
Piggybacking can be a cost-effective and fast international market entry strategy. Piggybacking involves two non-competing companies working to cross-sell the other's products or services in their home country. It is a low-risk method involving little capital. However, piggybacking involves a high degree of trust because the process allows the partner companies to control how products are marketed abroad.
You may want to consider piggybacking if your company has contacts who work for organizations selling products overseas. This market entry strategy involves asking other businesses whether you can add your product to their overseas inventory. If your company and an international company agree to this arrangement, both parties share the profit for each sale. Your company can also manage the risk of selling overseas by allowing its partner to handle international marketing while your company focuses on domestic retail.
Countertrade
Countertrade is a resourceful way to arrange for the sale of a product from an exporter to a company in a country that does not have the resources to pay for it in hard currency. Countertrade transactions involve trading in goods and services as opposed to money.
Countertrade is used primarily to enable trade in countries that are unable to pay for imports. For example, this can result from a shortage of foreign currency or a lack of commercial credit. Companies that consider countertrade typically want to expand into a foreign market, increase sales, build customer and supplier relationships, overcome liquidity challenges, and gain a competitive edge over competing suppliers.
A disadvantage to countertrade is that the value of a deal may be uncertain, causing significant price volatility. Countertrade can also be a time-consuming and complex negotiation process, resulting in high transaction costs, including commissions for brokers.
Licensing
Licensing gives legal rights to parties within international markets to use your company's name and other intellectual property to sell your product. A licensee can produce and sell products under your name or offer services using your brand. In exchange, you get royalties or other payments. It can be an effective way of entering a market, especially if you're a service business that needs a local workforce or your products would benefit from local manufacturing.
A downside of licensing is how a licensee behaves towards customers, the quality of their output, and how they market your product can affect the brand. Thorough due diligence is needed to find potential partners. Brands that come to the table with detailed research on their new market are much more likely to solidify essential factors for a successful licensing partnership.
Franchising
One of the most popular international market entry strategies is the franchising process. Franchising is similar to licensing but requires a lot more heavy lifting. Franchising works well for organizations with a trustworthy and established business model, such as McDonald's or Starbucks. Businesses that begin franchising should ensure that they earn a good brand name, build on it, and promote it.
Franchising is a contractual international market entry mode as a licensing agreement when an organization wants to enter a foreign market quickly with low risk and resource commitment. In addition to the standard license process, a company will assist in establishing the business with the design, equipment, organization, and marketing support for a contractual partner in the target market. In return for the franchisor's services, the franchisee pays a lump sum payment up front and a share of future profits. Through this contractual relationship, the success of the operations is interdependent, but the franchisor gains other advantages from the partnership than the franchisee.
Joint Ventures
A joint venture is a partnership between a domestic and foreign firm. Both partners invest money, share ownership, and share control of the project. Typically the foreign partner provides expertise about the new market, business connections and networks, and access to other in-country elements of business like real estate and regulatory compliance. Joint ventures require a more significant commitment from firms than other methods because they are riskier and less flexible.
International joint ventures allow for faster and less costly access to foreign markets instead of a company purchasing an existing company in the market they are looking to enter or starting an entirely new venture. Joint ventures may enjoy tax advantages in many countries, particularly where foreign-owned businesses are taxed at higher rates than locally owned businesses. Some countries require all business ventures to be at least partially owned by domestic business partners. Joint ventures may also span multiple countries.
Foreign Direct Investment
Foreign direct investment (FDI) occurs when a company takes controlling ownership in a business entity in another country. With FDI, foreign companies are directly involved with day-to-day operations in the other country. This means they're bringing money into the investment, knowledge, skills, and technology.
FDI involves creating a lasting relationship with and gaining significant influence in the foreign market. Through FDI, companies can lower production costs and gain access to markets they otherwise may not have been able to do on their own. For the destination country, FDI can be a source of resources and technology and can spur economic growth and development. However, FDI does come with risks for investors and can raise concerns about foreign influence in target countries.
Wholly-Owned Subsidiary
Another way large businesses invest is to set up a wholly-owned subsidiary. With a wholly-owned subsidiary, a local business is entirely under the parent company's control, running under the same brand or another name that may be chosen.
A subsidiary can be created from scratch, but buying a local business outright is often easier than turning it into a new subsidiary. This model has the same pros and cons as direct foreign investment. The primary difference is that you have greater control over operations on the ground, as the parent company manages the subsidiary.
Green-field Investment
A Green-field Investment is a form of Foreign Direct Investment (FDI) in which a company sets up a foreign subsidiary or operations from scratch. This includes investing in new facilities such as offices, factories, staff accommodation, and distribution hubs. Green-field investments are named after the idea that a company launching a new venture starts with nothing but a "green field."
Green-field investments are associated with much more control since the company can build its infrastructure to its own specifications. This also gives the company more control over the quality of its products. Green-field investments also come with several economic benefits because companies may receive incentivization from governments in the form of tax breaks and subsidies and may be able to bypass trade restrictions and import tariffs. On the other hand, green-field investments require a tremendous investment which equals higher risk should the project become unviable for whatever reason. If nothing else, the capital expenditure required is a substantial barrier to entry.
International Mergers and Acquisitions
International Mergers and Acquisitions (M&As) offer the fastest and largest international expansion strategy and is a way to gain greater market power in less time. Market power often influences market share, so large multinational corporations prefer acquisitions to gain that advantage. M&As require the purchase of a competitor, supplier, distributor, or business to capture a competitive advantage in the market.
Acquisitions carry a lower risk than new investments because acquisition results can be more quickly and accurately estimated. Overall, acquisitions are attractive if there are well-established firms in action. However, reaching an M&A can be difficult when trying to merge two different organizational cultures, control systems, and relationships. Integration is a complex issue, both legally and financially. In addition, firms engaging in an M&A can increase their debt levels, which needs to be a consideration during an international expansion.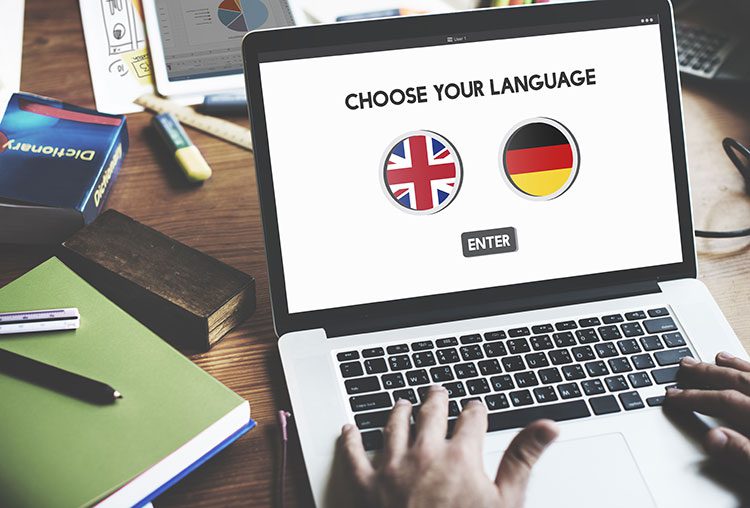 Challenges of International Market Entry
Doing business in foreign markets is attractive for companies of all sizes, and there are many available strategies. However, there are also challenges associated with foreign market entry. Therefore, companies must be careful while formulating market entry strategies since they may overlook specific challenges that might negatively affect their business.
International communication is easy, but it's not the same as being physically in the country to work with partners and clients. In addition, operating long distance also affects freight, logistics, and shipping costs, which can be significantly higher than if you operate within the expanded market.

Most countries charge fees, or tariffs, to bring goods into their country. You need to be aware of tariffs so you can incorporate them into the financial planning of your international expansion plans. The legal side of globalization can also be costly: you may have to pay different fees depending on the shipping and logistics laws in that specific country.

Consider how your company will meet the workforce requirements for a foreign country. You will probably need to hire new team members, which is an additional investment. If you decide to send some of your existing team members to a foreign market, you have to account for the roles that they will leave vacant.

Your business needs to be prepared to deal with customers from all cultures and languages. However, there can be stark differences when cultures from other parts of the world are considered.
Of course, language barriers are one of the biggest challenges for international market entry. The fastest way to enter new markets instantly is by meeting people where they live, work, and shop - by speaking their language through translated content that is easy to understand and engage with anywhere.
Bridge the Cultural Gap with Localized Content
Growth-minded businesses aim to expand internationally. MotionPoint offers high-quality translation services for everything from website content, document translation, video, and audio localization, and desktop publishing, so you can fully engage your customers in their language. MotionPoint can help you engage your customers right where they are, and to give your business the edge it needs to compete on an international scale.
Letzte Aktualisierung: 11. Oktober 2022